I was alone in the house today, so I decided to take a bunch of silly webcam pics of myself. I kept the pictures at their original size, so I apologize if this page takes a while to load.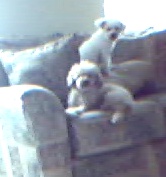 These are my dogs, Rusty and Monica. We let their fur grow out in the winter, so right now they're very shaggy. A lot of people seem to think that they're cuter this way.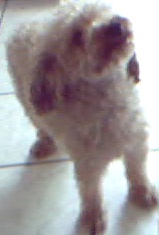 This is Rusty, begging me to let him outside. He's getting old but he's very friendly. My other dog, Monica, is afraid of my camera so I didn't get any close-ups of her.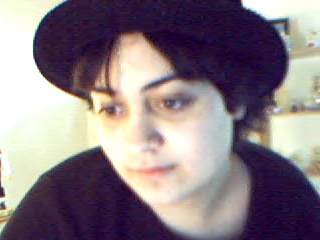 Me in my favorite hat, doing my Pet Shop Boys impression. "Let's make lots of money...."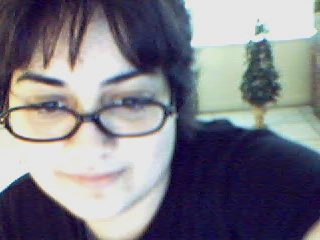 Adella and her em0 glasses: a love story. Unfortunately, I had a bit of an accident with them and the lenses broke, so I can't wear them in public anymore. :(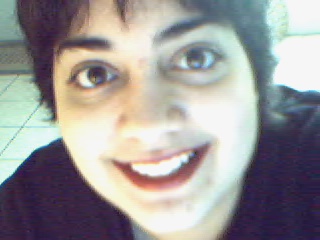 Me. Red lipstick. 'Nuff said.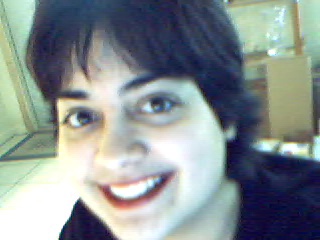 Another picture of me with red lipstick.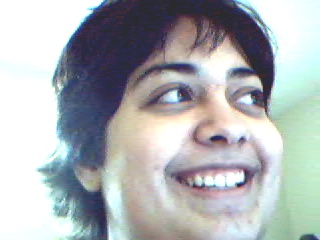 A cheesy picture I took of myself. I'm a dork.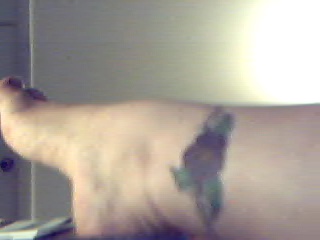 And last, but not least: my tattoo. I'm working on getting a better pic of it. It looks really slutty and I love it. :)